Get hacked before you get hacked.
Uncover hidden vulnerabilities before they become a problem. Sign up for our bug bounty program and have our community of skilled researchers test the security of your SaaS.
Inventory and rank all your assets
Identify all of your cloud, web, and API assets. Let our ethical hackers help you spot anything you missed and tell you which assets are the riskiest.
Hire hackers to enhance and rank vulnerability exploitability
Dynamically adjust the scope of your tests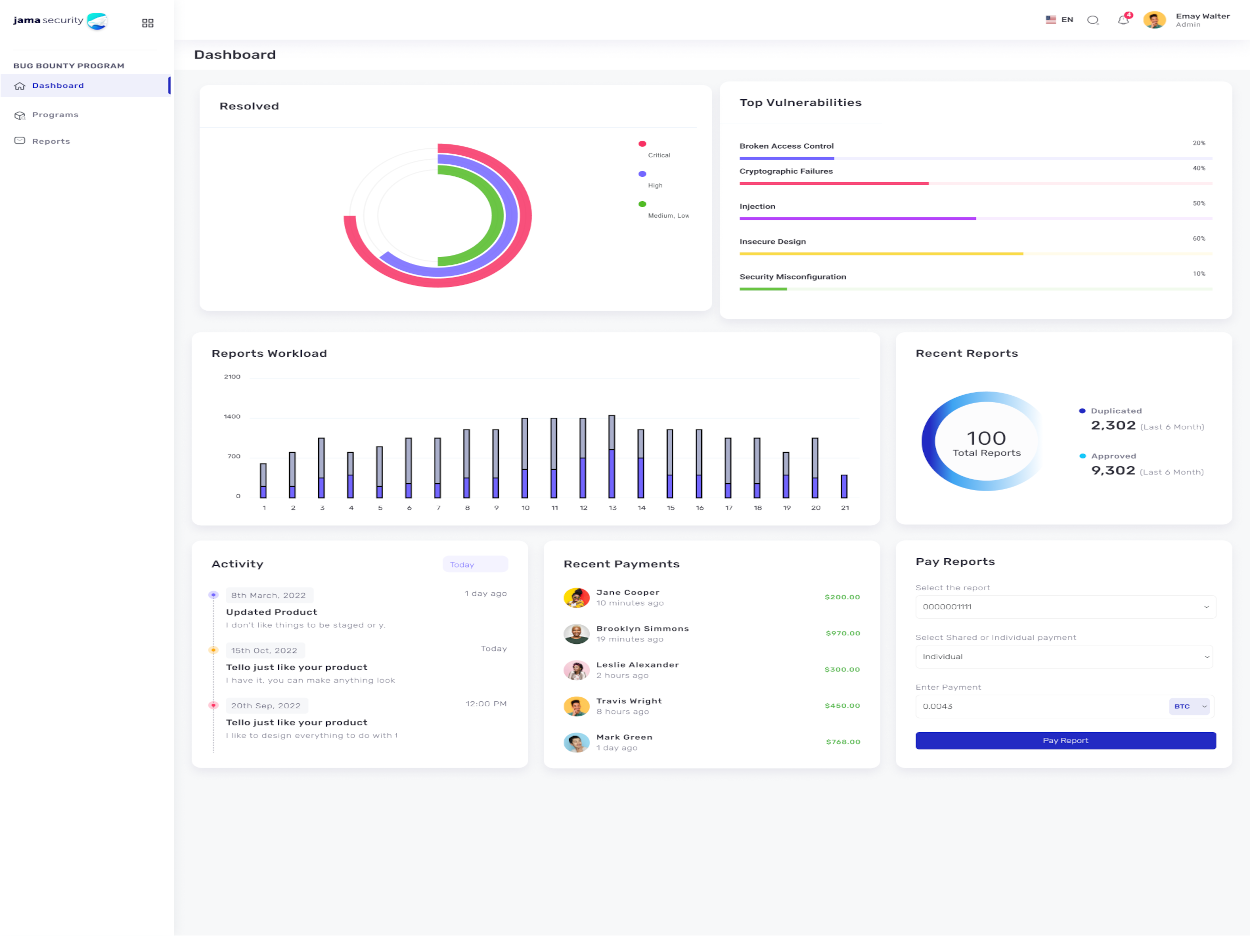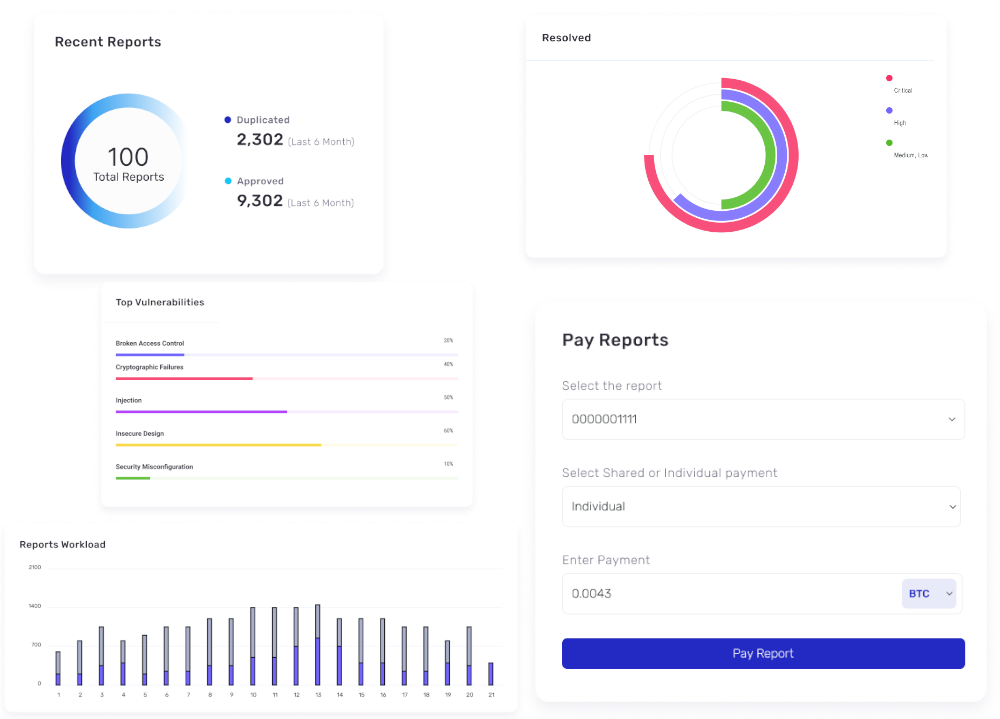 Conducting Targeted Security Tests When They Matter Most.
Customize test types and frequencies to align with your asset types and security requirements, all overseen by our relentless and robust Bug Bounty platform.
Enhanced cybersecurity through ethical hacking.
Wide network of skilled security experts.
Continuous threat identification and resolution.
Cost-effective vulnerability detection and resolution.
More About Our Bug Bounty Platform
Our Customers Get Results
Progressively enable security enhancements with our Bug Bounty platform. Authoritatively safeguard your assets.
Enhancing Security
Implement best security practices with our Bug Bounty platform, addressing both internal and external threats.
Proactive Mitigation
Identify and address vulnerabilities ahead of threats with our Bug Bounty platform. Stay one step ahead in securing your assets.
Community Security
Harness the power of a global ethical hacking community with our Bug Bounty platform. Collaboratively strengthen your cybersecurity defenses.
Quick Support
Get in Touch Today!
Proactively deliver seamless core competencies with scalable. Completely fabricate transparent paradigms.
Fill out the form and we will be in touch as soon as possible.